VINYL WRAP
Paint Protection Film (PPF)
Transform and protect your car with a full Vinyl wrap. Every job is personal and we pride ourselves in delivering a unique and eye-catching finished product. We use only the highest quality, durable materials.
Pricing quote and time estimation provided on arrival.
Remain Uninterupted. Getting your car serviced with us will not tether you to our location. If you require to keep on travelling while your car is with us, all you need to do is:
2. DRIVE IN AND DROP OFF YOUR CAR
3. WE'LL TAKE YOU THROUGH A QUICK REGISTRATION DOCUMENT
4. DRIVE AWAY WITH YOUR LOAN CAR
Offical Service Providers for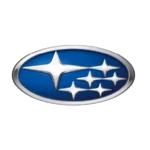 Got Questions?
Enquire today about our services, or advice on how to best care for your car. Use the form to get in touch or call or email us directly. Check out our frequently asked questions for more information.
"*" indicates required fields
Frequently
Asked Questions
How long do vinyl wraps last?
Vinyl wraps can last up to 7 years...
Your vinyl car wrap's durability depends on its exposure to sunlight, dust, rain and the usual wear and tear. If your car wraps are exposed to extreme temperatures, they will peel faster. Vinyl wraps last up to seven years in the right conditions.
Is it cheaper to vinyl wrap than paint?
A paint job is a more expensive option compared to vinyl wrap.
However, ensure you get expert installers for the vinyl wrap. Doing it yourself will only costyou more when it doesn't lay well on your car.
How to prep for vinyl wraps?
Your vehicle must be thorougly cleaned before car wraps are applied on the surface.
Your vehicle must be thorougly cleaned before car wraps are applied on the surface. You should also ensure not to wax the car, as it becomes difficult for the viyl wrapping to stick to the surface.