*Some prices are quoted after inspection on site.
EXPERIENCE THE PERFECT SHADE
Transform the look and feel of your vehicle with the ultimate accesssory that offers a range of benefits you never thought possible. With our premium window tinting services, you can experience a significant difference in both the aesthetics and functionality of your vehicle. Our superior product is designed to keep your car cool and comforatgble even on the hottest days, while also providing you with privacy and protection from harmful UV rays.
Key Benefits of Window Tinting
Window tinting can significantly reduce the amount of heat that enters your vehicle, making it more comfortable for you and your passengers, especially during hot summer days. This can also help to reduce the load on your car's air conditioning system, leading to lower fuel consumption and maintenance costs.
Window tinting can block up to 99% of harmful UV rays, which can cause damage to your skin and fade your car's interior over time. With window tinting, you can protect your car's upholstery, dashboard, and other interior components from premature aging and deterioration.
ENHANCED PRIVACY & SECURITY
Window tinting can provide you with increased privacy and security by making it difficult for outsiders to see inside your car. This can deter theft and break-ins, while also making it more comfortable for you and your passengers to ride without feeling like you are being watched.
Remain Uninterupted. Getting your car serviced with us will not tether you to our location. If you require to keep on travelling while your car is with us, all you need to do is:
2. DRIVE IN AND DROP OFF YOUR CAR
3. WE'LL TAKE YOU THROUGH A QUICK REGISTRATION DOCUMENT
4. DRIVE AWAY WITH YOUR LOAN CAR
Offical Service Providers for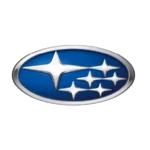 Got Questions?
Enquire today about our services, or advice on how to best care for your car. Use the form to get in touch or call or email us directly. Check out our frequently asked questions for more information.
"*" indicates required fields
Frequently
Asked Questions
Do Car Ceramic Coatings last years?
Our ceramic coating Sydney applications consist of a highly advanced matrix that chemically binds to your paint on a supramolecular level infused with excellent gloss factors.
It forms a semi permanent bond; superior car paint protection. Because of this, it does not simply sit on top of your paint, but becomes one within the paint, which allows it to last years. It really is like another layer of protective clear coat, but with superior gloss and extreme hardness. As long as you maintain your vehicle, those advantageous properties will prolong for many extended years.
Does it really make it easier to clean/maintain my car?
When it comes to washing your coated vehicle, you will notice significantly how easy it becomes. Dirt and contaminants glide right off with very little pressure from your wash mitt.
It will cut your cleaning time to a fraction and restore a brand new shine with ease. On uncoated vehicles, contaminants such as bird droppings, tree sap and so on would generally etch into your paintwork if left unattended. When this happens it becomes a headache, a costly one to fix too, since you will need to clay bar and in some instances, machine buff. Installing a protective ceramic coating is the smartest investment you can do for your car.
What happens when you have finished coating my car?
Once we have coated your vehicle, we recommend that you store your car in the garage, underground car park, car port or where there is no exposure to wet weather.
Allow the protection to cure and harden so that it may peak to its full potential. If you do not have an indoor setting, that is completely fine, it just means that we need to install the coating on a day where there will be no rain during that night of curing. Also note that it may take about a week for the coating to reach its full potential, during this time you can still drive the car as per usual.
Can you Ceramic Coat my car?
We sure can. Our professional Car Detailers will require an access point to power and water, ideally within 15 to 20m, otherwise please do inform upon booking.
Having access to power and water will allow our guys to do what they do best, detail with state of the art equipment. An enclosed area such as the driveway or garage, are ideal. Thanks to the professional-grade coatings that we use, they are very versatile with their quick-dry technology, which means it can be applied in most environments and settings. A primary reason why the ceramic coating we use is not available on the retail market as it is fast drying and hard to correct if misused.
Do you offer Interior Fabric Protection?
Yes, we can also apply a ceramic coating to your car interior such as the carpet, seats and mats – areas of which are prone to stains and make contact with spilled drinks/beverage.
We apply a specialised ceramic coating designed purely for upholstery fabric and a separate leather coating for seats made of leather. It may be applied to the car roof liner, although that can only be applied if the roof liner has already been removed for us as it must be on a bench top or floor for our car paint protection installer to apply. Ceramic fabric protection is applicable to the carpet, seats and mats – areas highly susceptible to stains and spills. This is a must have for those who drive regularly, have pets/kids or participate sports/exercise (sweat) and anyone who just really wants to maintain their car interior in top shape.
Do I still have to wax my car?
Simply put, no. You install ceramic coating so that you don't have to worry about applying waxes and sealants once every month or so.
This offers the better properties than waxes and sealants but on a whole different paradigm. Resistance, protection and gloss unmatched by no other, it truly is the best protection possible for your vehicle, it's no surprise that we are are the highly vetted car paint protection Sydney installers, everyone hypes of. Yes, there are ceramic waxes on market, which can also be applied as a bonus, but not completely necessary.
Is it true that your Ceramic Coating is one of the best?
You heard right, one of the very best nanotech ceramic coatings in the world (Elite Paint Protection Car Grade)!
We demand protection to a very elite standard, by truly using the leaders in durability.
Is Ceramic Coating scratch-free?
No our Ceramic Coating is not scratch-free and so is every other Ceramic Coating on market despite their claim.
The correct term is, scratch-resistance. It offers great paint protection for easy maintenance and repelling against pollutants. Should you experience hail or a car accident, you will still experience damages such as dents and so on, but to a lesser degree of severity.
We did Ceramic coating and window tinting with fine shine. The work was superb, only took one day and it gave our car a brand new shine. Wissam and Emaid was so helpful and professional! Definitely be back.
These guys did an amazing job on the ceramic coat and window tint for my new model Y. I was really thrilled with the end result. The whole process was stress free, convenient and easy, and I particularly liked the small touches, such as doing an interior clean (without my asking) and validating my parking for me ahead of pickup. The pickup experience was great too, with the consultant explaining the work that was done and taking me through some care instructions. Highly recommend Fine Shine and I'll certainly be back again for regular cleaning
This isn't the first review I've written for Fine Shine but they have just done the ceramic paint protection, interior protection and window tinting on my new car and once again I'm absolutely stoked. The car looks amazing, the car is just a few weeks old but now looks 10 times better than it did on the showroom floor, and all the work they did was flawless. As I've mentioned in my previous reviews for Fine Shine, they're also just absolute legends. Thanks heaps guys, I really appreciate having such an excellent place to trust my cars with!!!