Drag
Exceptional Panel & Paint Repair Services
At Fine Shine we provide proven panel repairs and paint restoration services. We pride ourselves in utilising state-of-the-art repair equipment and strictly follow all manufacturer repair procedures. All parts used in their repair services are genuine and of high quality. Our team at Fine Shine understands the importance of keeping clients informed and updated throughout the repair process. Fine Shine's commitment to quality repairs and customer satisfaction makes us the trusted name in panel and paint repairs.
Key Benefits of Panel Repair
We specialise in the repair of bumper bar repairs, scrapes and small panel damage. Let us quote your vehicle on the spot and give you a quick turnaround at a reasonable price.
Our team pride ourselves on perfecting the end result. All accounted damages, scrapes, scratches dents and marks are restored with the utmost care, and made sure to be completely vanquished.
Remain Uninterupted. Getting your car serviced with us will not tether you to our location. If you require to keep on travelling while your car is with us, all you need to do is:
2. DRIVE IN AND DROP OFF YOUR CAR
3. WE'LL TAKE YOU THROUGH A QUICK REGISTRATION DOCUMENT
4. DRIVE AWAY WITH YOUR LOAN CAR
Offical Service Providers for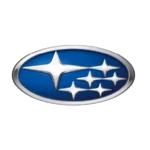 Got Questions?
Enquire today about our services, or advice on how to best care for your car. Use the form to get in touch or call or email us directly. Check out our frequently asked questions for more information.
"*" indicates required fields
Frequently
Asked Questions
What is the darkest Legal tinnt in Australia?
35% VLT Wherever you live or travel, don't go over 35% VLT for your front side windows.
Wherever you live or travel, don't go over 35% VLT for your front side windows. ALL states and territories allow the top 10% of your windscreen surface (above the wipers) to be tinted EXCEPT for WA. ALL states and territories allow 20% VLT for rear and back side windows EXCEPT for Victoria, which allows 35%.
At Fine Shine, we always follow the rules and regulations, but do talk to us if you are concerned.
How many days should I wait to roll down windows after tint?
3-4 days In most cases though, you should wait at least 3-4 days before rolling down your windows.
This ensures that the tint adheres to the glass properly and is set in place. If you roll them down too soon, you risk deforming or damaging the tint – something nobody wants after investing good money into their car's windows
I recently took my BMW 4 series to Fine Shine for a bit of a facelift on the paintwork. These guys are real pros. They managed to get rid of all the annoying swirls and some deep scratches on the doors and the back of the car. It's like the paint is brand new again! What I loved about Fine Shine was their honesty. They didn't make over the top promises, but they still ended up overdelivering. If your car needs a paint fix, I'd totally recommend these guys.
Daughter's car had what we thought was duco damage due to bird droppings (see photos). Reyad immediately knew it was due to acid leak probably from a pipe in a strata complex. (We then remembered back in July, the pipe above her car in the strata carpark had burst). With no prior booking, we were able to leave the car for about 1.5 hours for repairs, wash, polish and vacuum. Results were amazing (see below)! Service was first class and price was very reasonable considering what we thought it might cost if we needed to respray. Customer service was exemplary and Reyad was a pleasure to deal with and very knowledgeable. Highly recommend Fine Shine Zetland.