About Us
Trusted by our Customers with
1500 reviews and counting
Sydney's Premier Car Detailing Service Providers
We're the official car detailing service provider for several of Sydney's high end car dealerships including Audi, BMW, Porche and Volkswagen, and we bring our industry experience to the consumer market delivering premium services to luxury and enthusiast car owners like you.
With 20 years of success and counting, our passion-driven, professionally-trained team are determined to deliver excellence in every job and to every client, driver, enthusiast, showroom or dealsership alike. You can trust Fine Shine to provide quality service and results at competitive prices.
Our Customer Service Guarantee
We use the highest quality products available in the market and use the latest methods to ensure your car comes out looking its absolute best.
Come in and enjoy our free valet service, wifi and comfortable lounge in the stunning East Village complex.
Your satisfaction and ensuing faith in our products and services are our pride and passion. We deliver our services with a quality guarantee and look forward to becoming your trusted comprehensive car care provider.
Offical Service Providers for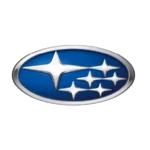 Did my research but was also recommended to come to Fine Shine to get my new car ceramic coated and can highly recommend Fine Shine used top quality products for their coating and are accredited... photos don't do it justice - exterior / interior and wheels all done & couldn't be happier - thank you to Wissam and the team for really looking after me!
We did Ceramic coating and window tinting with fine shine. The work was superb, only took one day and it gave our car a brand new shine. Wissam and Emaid was so helpful and professional! Definitely be back.
These guys did an amazing job on the ceramic coat and window tint for my new model Y. I was really thrilled with the end result. The whole process was stress free, convenient and easy, and I particularly liked the small touches, such as doing an interior clean (without my asking) and validating my parking for me ahead of pickup. The pickup experience was great too, with the consultant explaining the work that was done and taking me through some care instructions. Highly recommend Fine Shine and I'll certainly be back again for regular cleaning
This isn't the first review I've written for Fine Shine but they have just done the ceramic paint protection, interior protection and window tinting on my new car and once again I'm absolutely stoked. The car looks amazing, the car is just a few weeks old but now looks 10 times better than it did on the showroom floor, and all the work they did was flawless. As I've mentioned in my previous reviews for Fine Shine, they're also just absolute legends. Thanks heaps guys, I really appreciate having such an excellent place to trust my cars with!!!